Free Support for the Free Version of SpendMap
Please complete this form and click the [Submit] button to create a Support Ticket for the free version of SpendMap.
Within a minute or two, you will receive a confirmation email with your Case Number. If you need to send us any attachments, such as a screen shot or something like that, you can reply to that confirmation email.
We respond to support tickets weekdays between 9:00AM and 5:00PM EST, but feel free to log a ticket anytime and we'll get back to you as soon as we can.
Software Tips and Tricks
The Free-Procurement Project blog answers many common questions about how to set up and use the software, which you can search by keyword and category.
Please subscribe to our Blog or follow us on Facebook or Twitter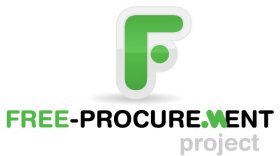 © Palmas Development Corporation.